Jonas, 20 years, 5 months internship abroad: International Marketing
As part of his cultural studies Jonas did his internship in the field of international marketing in Argentina. What he loved the most he let you know in the following: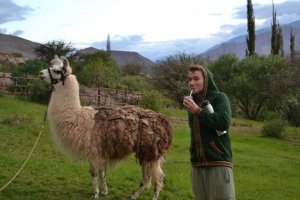 I was with NICE in Córdoba, Argentina for five months and I really enjoyed it. In the beginning I was a little skeptical, because it is a relatively small organization, but in hindsight I don't understand this anymore, because I think that this makes it more personal and gives you the opportunity to feel at home quickly. As well an advantage is that you can go easily to the office (Córdoba). Especially at the beginning, when you can't solve every problem on your own, e.g. if the SIM card doesn't work or you don't know where it is best to change money, the advice from local people is worth its weight in gold.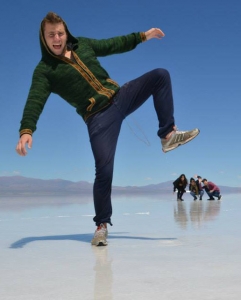 What I liked most about the Spanish course was, that we digressed into history, culture and politics very often. Therefore I was able to gain deeper insights in current topics and the use of the language. Moreover, the teacher knows German, which helps a lot, because she identifies the reason of mistakes and knows how to deal with them. At the moment I'm preparing for my CELU exam and I'm quite confident that I'll achieve my aim, which I had set for the months.
Concerning the accommodation: I live with an Argentine, who is in her mid-thirties in a very central apartment. In the beginning there were some language difficulties, but by now we get along very well.
I think it is a pity that NICE is often overlooked because of the large rival providers. All in all I can recommend NICE in every respect with clear conscience.