Volunteer abroad and discover South America!
Looking for an opportunity to volunteer abroad, travel South America, get involved in a social project and spend an unforgettable time overseas?
That is exactly what our volunteer program in Argentina offers. As an expert for Argentina, we have been organizing volunteer work in 12 exciting areas for more than 10 years. We make sure that all of our projects are long-term oriented and sustainable. This way, you really get to pitch in and can support the Argentine organizations in their approach towards self-help.
You can start your volunteer project in Argentina without any previous knowledge. All you need is the willingness to go abroad and to work hand in hand with the local community to make a change. Be open-minded and proactive, but do not worry about your Spanish skills – you can still improve those right on site!
Two options to volunteer abroad
At NICE you have the choice: Apply for an individual placement to receive volunteer abroad offers or check out our job portal for current projects.
Our Volunteer Abroad Program
Within this program, you can chose in which of our 12 areas you would like to realize your voluntary work. We will then contact Argentine NGOs and other social institutions which are currently looking for a volunteer. The positive responses we receive will be forwarded to you as individual volunteer project offers. This way, you will receive different offers within few weeks and you can choose your favorite project.
Current projects on our Job Portal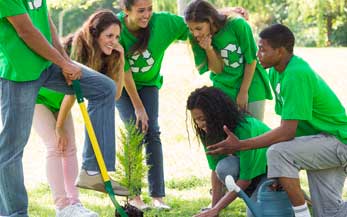 If you wish to apply for a volunteer abroad project listed on our job portal, you can reserve it easily and without obligation. We will answer any questions you might have concerning this project and give you valuable tips and information for your stay in Latin America. After we have received your application, you will get a notification confirming that you can start your voluntary work in your chosen Argentine institution within 2-4 weeks.
Things to know about our Volunteer Abroad Program in Argentina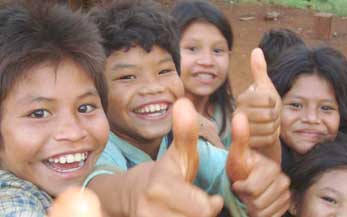 Argentina is a country characterized not only by a good public education system but also by a comparatively strong and socially committed community. Therefore it is not surprising that extreme recessions and equally extreme social cuts have led to the foundation of numerous large and small NGOs throughout the country. The social commitment of the Argentine community is enormous. Nowadays, the projects, experience and voluntary work of Argentine NGOs are replacing large parts of the weakened social system. With heart and soul, they fight for their community and population groups at risk of poverty which includes, for instance, children and adolescents, single parents, retirees, disabled, unemployed, or homeless people, etc.
Besides financial donations, the NGOs especially rely on local or volunteers from abroad who energetically support their community projects. If you want to help one of those organizations to reach their objectives and contribute to their success, we are happy to find the perfect volunteer project in Argentina for you.
For each placement, we make sure to carefully check whether the volunteer's expectations match the requirements of the Argentinean organization. Your activities are then derived directly from the needs of your volunteer institution in the given project and time period.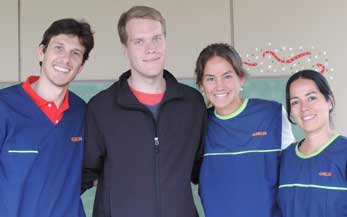 We do not provide projects lasting 1-2 weeks only because we believe that a successful cooperation with a NGO abroad requires a certain amount of time to get to know the organization and its procedures.

We only mediate one volunteer per NGO, there never are several NICE volunteers working         in the same institution simultaneously.

None of our institutions receive financial incentives for the integration of foreign volunteers and their work.

All projects are designed to enhance sustainability, conservation and self-help support for the community.
Good reasons to volunteer abroad
A volunteer abroad project gets you out of your comfort zone and right into the world of the community on site. You work hand in hand with the locals, get to know their culture and experience everyday life in a foreign country for a few weeks, months or even a year! There will be challenges and you will see that volunteer work is not a vacation; however, it is definitely more exciting and enriching!
Working far away from home, discovering a new world, learning a new language – and thereby discovering what you are really capable of! Your volunteer abroad project and the experiences you gain overseas will definitely turn you into a more self-confident, sociable and mature person. Take advantage of this opportunity!
With or without previous knowledge, in South America, it is only a matter of a few weeks until you learn to speak Spanish as proficiently as you have always been dreaming of. As a volunteer or during your travel, you are surrounded by the Spanish language 24/7 and will listen to, read, and speak Spanish nonstop.
Whenever you do something with all of your heart, you will meet people who are like you. During your volunteer work or Gap Year you have the opportunity to get to know young people from all over the world – Europe, the US or even South Africa – and build up a worldwide network of international friends who can be hosts for your next travel.
You just graduated from high school and are interested in studying social work? With a volunteer abroad project, an internship abroad or a Gap Year you will get a first impression of how the professional world works and have the opportunity to gain first valuable working experiences during your project.
While promoting the ability for self-initiative and entrepreneurial thinking, a stay abroad also enhances the sensitivity of different cultures and social realities. This does not only account for an internship abroad or a Gap Year project but also for a volunteer program in an emerging or developing country. Getting involved in a social project will expand and improve your soft skills!
Of course, there are people who prefer all-inclusive vacations to voluntary work abroad. However, all these people miss out on those wonderful moments of experiencing what it feels like to actually make a change. Use the opportunity of participating in a social project to make people smile and to leave traces in their hearts.
Make the best out of your time in Argentina and travel the country! Besides working in your project, you will have plenty of opportunities to meet friends from all over the world and to travel to the fascinating waterfalls, glaciers and deserts of Argentina. During your travel, you will experience the typical South American lifestyle.
Interested in trying out our Volunteer Program in South America?