NICE and You – The perfect match for an unforgettable
experience abroad
NICE (Network for Intercultural Experiences) is a German-Argentine Foundation, which dedicates itself to educational and cultural exchange. NICE Network organises internships and volunteerings, as well as offers Spanish courses for foreigners in Argentina who are seeking to discover, live and learn in this South American country.
How everything started:
The organisation was founded in 2004 in Germany and started its work in Argentina in 2005, by focusing on the organisation of high quality Argentine internships. In 2007, we founded our Spanish school in Córdoba and developed our own unique language program to help our students learn faster. Today this program is known for its excellent quality among our Spanish students.
Our Team:
During the years we have formed a multinational team sensitive to culturally diversity. Thus, we were able to accompany hundreds of participants through the challenging process of integrating themselves into a new culture and understanding the foreign cultural codes. We have consulted both companies and local institutions in order to make the intercultural encounter during an internship or volunteering the most beneficial for both sides – always generating a plus in intercultural competence. Over the past ten years we have gained the trust and confidence of a broad variety of firms and institutions as well as governmental entities in Argentina.
You will see: Customer satisfaction is our top priority!
Since the beginning, our work has been characterised by the pursuit of customer satisfaction and personal dealings with them, as well as the passion to believe in what we do best: expanding the horizons of the world.
So, are you looking for an authentic intercultural experience? With us, you will not only discover a new culture and learn a new language but also live a lifetime experience – knowing that your adventure is in good hands!
Our Location
NICE in Argentina
Address:
Mariano Moreno 189, PB A
5000 Córdoba, Argentina
Phone:
+54 – (0)351 – 4076198
Opening hours:
M-F: 9am – 5pm (ARG)
NICE in Germany
Address:
Torstr. 20
10119 Berlin, Germany
Phone:
+49 – (0)30 – 66406841
Opening hours:
M-F: 10am – 5pm (MEZ)
E-Mail:
info@nice-network.org
Curious about NICE? This is our team!
Claudia Trott
Co-Founder of NICE in 2004 – German – Lives in Berlin – Master in Business Administration at TU Dresden & in Sweden – Worked in Argentina for 6 years – Loves to do trekking in Patagonia.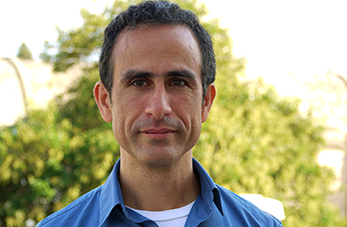 Diego Marocchi
Co-Founder of NICE in 2004 – Argentine – Studied History – Started to work in Public Relations – Lived 3 years in Germany – Loves argentine folkloric dances & visiting the indigenous North of Argentina.
Paula Ávila
At NICE since july 2015 – Argentine – Proud mom – Studied History – Loves to read, travel and learn new things every day.
Rosario Pérez
At NICE since 2006 – Argentine – Studied at Faculty of Philosophy and Literature – Likes to teach about Hispanic culture – Her favorite place in Buenos Aires is Puerto Madero.
Romina Rauber
At NICE since October 2005 – Argentine – Studied Spanish Language and Literature – Developed the teaching material at NICE – Speaks Spanish, English, Italian, French and German – Loves reading and travelling.
Silvina Cifuentes
At NICE since November 2014 – Argentine – Studies Public Translator – Worked several years as an English teacher and now also as a Spanish teacher- Traveled to Europe in 2012.
Michelle Kubitza
At NICE since August 2015 – German – Studies International Cultural and Business Studies in Passau – Fluent in English, French and Spanish – Loves to dance, travel and eat dulces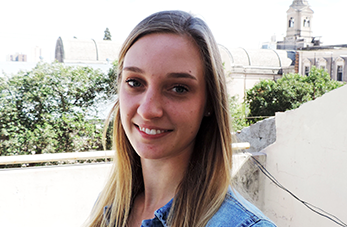 Isabel Steinmetzger
At NICE since September 2015 – German – Studies International Business and Management – Knowledge of English, Spanish and French – Likes to dance, to travel and to get to know new cultures – Good in learning new languages