Your stay abroad in South America with NICE
Ever since our foundation in 2004, we have been pursuing one goal: To enable the perfect stay abroad in South America for you!
No matter if you want to realize an internship abroad, support a volunteering project or simply do a Spanish Course – with NICE you are in good hands!
As expert for Argentina, we support everyone who wants to experience the country in an authentic way.
And there is more: We know all of our participants by name, consult them individually and create projects abroad, which are as unique as each participant!
Mira, 26 years old , 3 month stay in Argentina with NICE
This is what our products offer for your stay abroad
Internships and Volunteering
NICE stands for competence and top quality internships: For more than ten years we have been enjoying great trust among many companies, NGOs and public institutions. Therefore we are able to organize excellent internships with varied and challenging tasks. This way, you will make the most out of your stay abroad: You will gain valuable working experience, achieve a high Spanish level and besides that enjoy one of the world's most beautiful countries.
Our language school
Our language courses are given in the city centre of Córdoba. In our modern rooms with multimedia equipment, wifi, air conditioning and heating you can completely focus on improving your Spanish. And after class, you can stroll through the city centre, meet friends and enjoy the Argentinean flair.
Our accommodations
In our accommodations you will live together with locals and therefore experience the Argentinean way of living at first hand. You will easily get to know new people and participate in the typical active social life. There is no better way to dive into the culture and to improve your Spanish skills.
"What I think is great about NICE is that they have a lot of young staff members who know what kind of questions and challenges you are likely to face during their stay. The services that NICE offers are great."
Aino, 21 years old, 9 month internship: Human Rights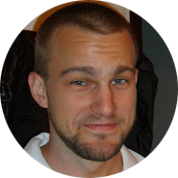 "The Spanish course of NICE assured that I could enjoy conversations with so many people already after just a few weeks and also gave me a great basis  for the internship that followed soon after."
Dominik, 22 years old, 10 week internship: Public Relations & Communication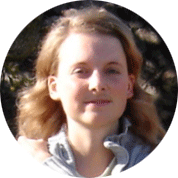 "I lived with a very, very nice student right in the city centre. I had really drawn the ace. Couldn't have been any better!!!"
Kerstin, 25 years old, 10 week internship: Biogeography
Good reasons to choose NICE
WHAT YOU CAN COUNT ON… OUR VALULES:
German quality awareness on site in Argentina
Customized mediation of internships and volunteering (95% success rate)
Regular monitoring of all services
German contact persons in Argentina
Personal support and counseling
Insider-tips
Emergency hotline, leisure activities, free SIM card, city map, bus card etc.
Suitable for tourists, language students, volunteers and students
Wide range of offers (internships, volunteering, cultural workshops, leisure activities, accommodation, Spanish courses, reception service and many more)
Pool of more than 300 prestigious companies, educational institutions as well as public and social organizations
Individualized Spanish courses for all levels with extensive teaching material
Experienced, academically trained teaching staff
Placement of internship positions that comply with the requirements of the European educational system
Fast and uncomplicated reaction to short-term and unexpected changes
Long-standing, international experience
High customer satisfaction
Organization by one provider
International and multilingual team
Intercultural background of all team members
Familiar atmosphere