Kerstin, 25 years, 10 weeks internship abroad: Biogeography
Since I am back in Germany, I have been thinking about how I can sum up all my experiences in Argentina in a few lines of text. My conclusion is: it simply doesn't work! Thus you will only find a overview here.
Organisation NICE: Kudos to NICE for the great job! You have optimal support and can expect that everyone at NICE will always be available and you will run in open doors with any question. They support and help you, no matter in what situation.
Spanish course: simply brilliant! Grammar tuition and subsequent hands-on practice of the language in conversational training (with the teacher or in the streets with other Argentinians). It is strenuous, but worth the effort and very effective!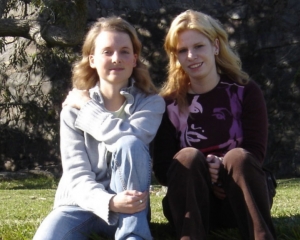 Internship abroad: I had my internship in the biological department of the University of Córdoba and I was a assigned to handle my own project: Odour Production of Prosopanche Americana. Very interesting and also perfectly related to my studies! My colleagues were extremely nice and I could set up my own work schedule.
Accommodation: I lived with a very, very nice student right in the city centre. I had really drawn the ace. Couldn't have been any better!
Córdoba/Argentina: I spent 4,5 months in Argentina and I have by far not seen everything. It is a huge country and offers countless impressive and beautiful landscapes worth seeing.
The province of Córdoba also has a lot to offer. For nature freaks, the sierras are the perfect destination. But the city itself is very attractive as well, alone by the number of students.
Advice: Just take the bare minimum with you in your luggage. You find plenty of shopping opportunities in Córdoba/Argentina. I can just advise anybody to travel as much as possible through South America and to let yourself be impressed by the beauty of Argentina. No matter where you show up, you always run in open doors with the Argentines. So: What are you waiting for. Kick off today!