Katharina, 27 years, 6 months internship abroad: Adventure Tourism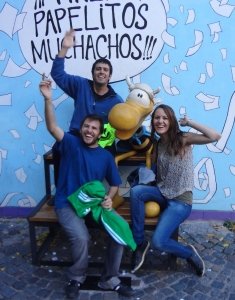 Even though Katharina haven't had many Spanish skills, she was sure that she wants to spend her practical semester in Argentina. Before starting in the office of a tour operator she improved her language knowledge with a six-week Spanish course in Córdoba.
My time in South America was AMAZING! It was an unforgettable experience for me that I would not want to miss for the world. Over and over again I remember so many things. Argentina is a great country for a stay abroad, because the people are so warm-hearted and nature and culture have plenty to offer. Spanish course, accommodation, etc. were great, so I felt comfortable and I will always remember these beautiful days in Argentina.