Helge, 24 years, 8 weeks internship abroad: Cultural Management
At the end of his cultural studies in Germany Helge came for a practical semester to Córdoba. A decisive reason for him was to get to know various working structures. Why is Argentina for him the perfect place for an internship abroad?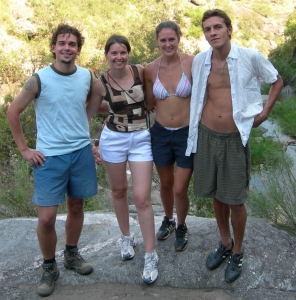 I arrived in November, the Argentine early summer in Córdoba . Not only exchanging the North German rainy weather against the plain sun was a beautiful experience. But the friendliness, the concern and the open-mindedness of the Cordobese and their pleasant way of communicating made me aware that I had really just crossed the Atlantic.
During the first days, I started – aside from getting to know the city as well as my female flatmates – my three-week Spanish Intensive Course. The extraordinarily friendly and competent teacher could really get the Argentine Spanish across very well – I enjoyed the course so much and learned so well that I continued to take lessons during my internship time and even after having finished the internship (I stayed a whole year in Córdoba).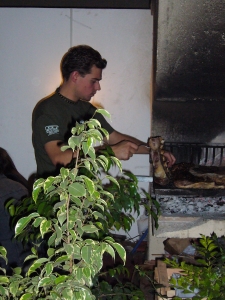 You can get along very well with the language, if you just swot up a little and most of all overcome your inhibitions to open your mouth and take the risk of making some mistakes now and then.
I did my eight-week internship in the field administration of cultural activities – in a work group consisting of members of a private Cordobese University and staff of a cultural centre. This work group evaluated cultural life in Córdoba and was preparing a Diplomado (a sort of advanced training course ) in the field of administration of cultural activities. My main task was to evaluate the data of Cultural Departments, cultural organisations and operators via telephone, to introduce them to our work and to invite them to participate in the Diplomado. You could describe it as a kind of network fostering. Doing that, the content was less of a challenge than the language: calling people a lot was a perfect language training and quickly eliminated my fears to make a fool of myself in Spanish. Over all, it was a lot of fun – last but not least due to my great colleagues.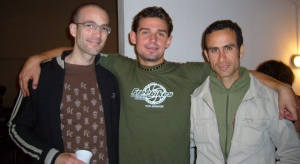 I can only describe the work and the offer of NICE as very positive and praise them for it: the contact is very friendly, prices are fair, there is a broad range to choose from: you have, be it concerning accommodation, the language school or the internship, the feeling that NICE staff is not just looking for any solution, but that quality is their first priority.
I can just recommend anyone still thinking about spending some time in South America to DO it. It will bring a lot of new impulses to your life.
I am very glad to have chosen Córdoba for my internship abroad and my semester abroad and I am positive that it hasn't been my last stay in South America.