What are Chipás?
Hard to believe, but true – in Argentina, people don't only eat grilled meat! Another speciality next to the well-known asado are the Chipás (depending on the region and recipe also called Chipa or Pan de queso). These are buns made from manioc starch and a loooot of cheese. They are mainly eaten in the provinces of Misiones and Corrientes in northeastern Argentina. The delicious pastry is also relatively well known in Paraguay and Bolivia. Depending on the region and country, the ingredients in the recipe vary a bit and the shape of the Chipás can either be round, elongated or flatter.
And that's what you need for the delicious cheese balls:
500g manioc starch
170g margarine or butter
250g Dutch cheese
100g parmesan cheese
about 150ml milk
1 tbsp baking powder
3 eggs
salt
Mix the manioc starch with the baking powder and the margarine/butter

Then add the 3 eggs, season the mixture with salt and stir everything to  smooth batter

Cut the two types of cheese into small cubes and place them under the dough

Now you can start forming small balls of dough (→ Tip: If the dough is too sticky, add a little more manioc starch)

Are the Chipás ready, put them into the oven for about 20-30 minutes at 180 degrees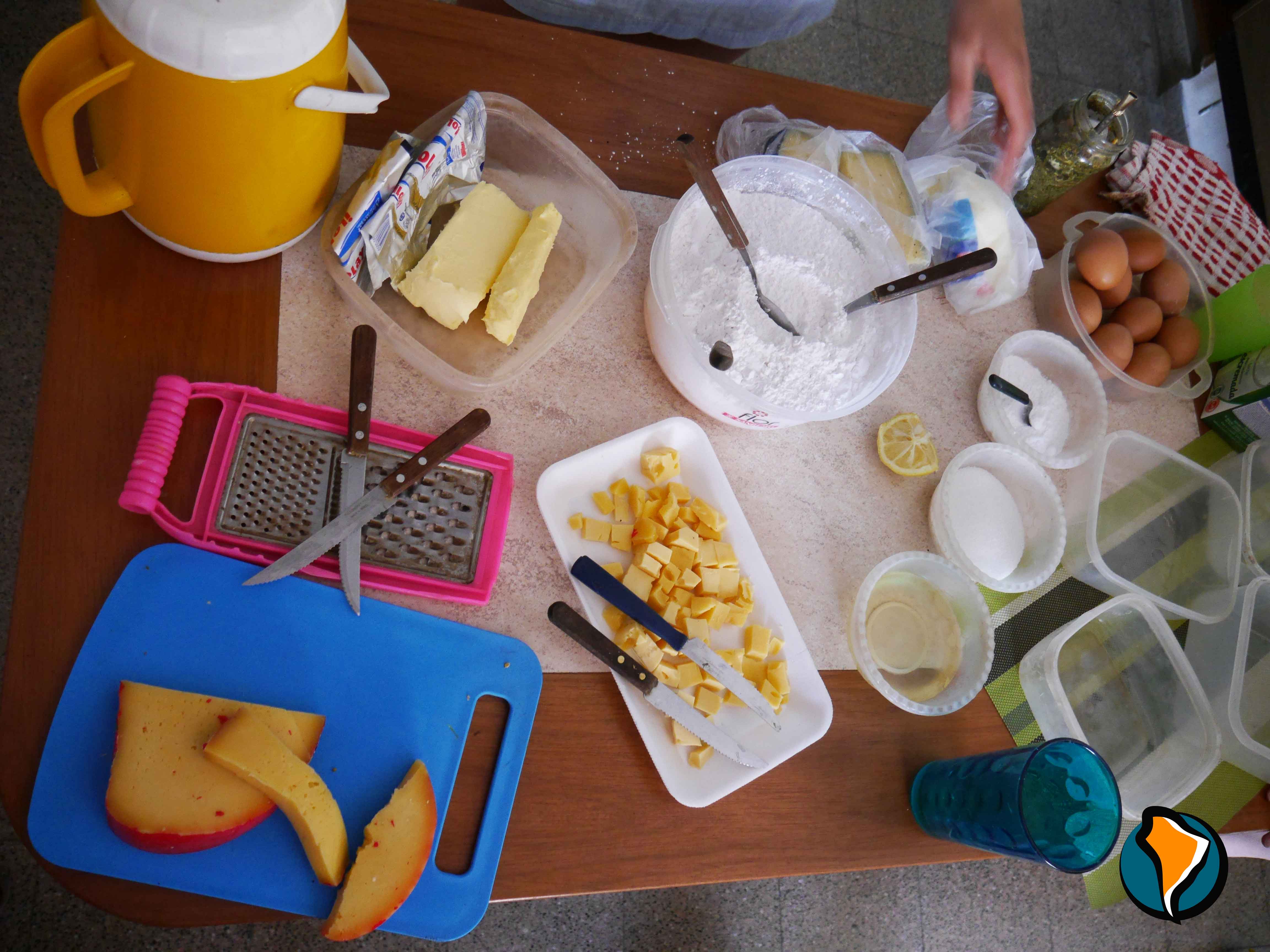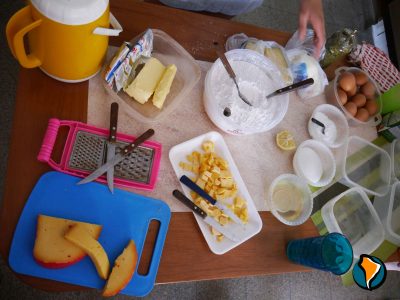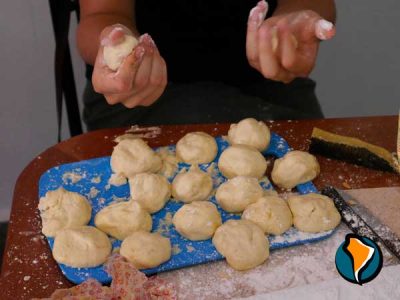 Are you looking for a healthy version of Chipás?
Try the following variations in the recipe:
Replace the butter or margarine with coconut oil
User milk with a lower fat content
Add sesame, chia or linseed
Form smaller dough balls, so you feel like eating more;)
And another tip: Chipás taste best when they are oven-fresh and still warm. Then the cheese inside is melted nicely!
If you want to keep the tasty cheese balls for another occasion, you can simply freeze them and briefly warm up the thawed balls in the microwave before serving.