Already since January Léon is in Córdoba to do an internship in the area of international trade.  Back home in the Netherlands he is studying International Business and he has chosen Argentina for his practical semester. Why he wanted to go to South America for his internship abroad? Here you can read about his experience and learn what he loves about living in Córdoba.
I am currently doing my internship through NICE for about 3 months now, before this I participated in a 5 week Spanish course, organized by NICE.
[…] I chose Córdoba to do my internship, but you can choose other cities in Argentina as well.
The city itself turned out to be a great choice, there are many students and the night life is great.
There are some beautiful parts in the city itself, but it is also very easy to take a bus and move into the hills for the weekend to relax and enjoy nature.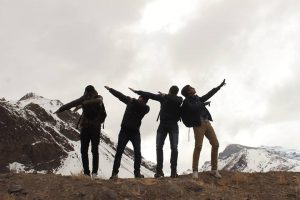 The people are extremely friendly, especially if you´re used to the Northern European culture. You will often receive more invites to do things than you have time to actually attend to all of them and if you need any help, the locals are more than pleased to help you out.
There are also student organizations in Córdoba that allow you to book organized student trips to other cities and countries.
All in all I had a great time so far in Argentina and NICE did an excellent job in aiding me to make my stay more pleasant, if you consider coming to Argentina, I would definitely recommend to choose NICE as your mediator.